https://pbs.twimg.com/media/EURPqSoXQAE4YtO.jpg
Panathinaikos striker Federico Macheda has revealed how he snubbed a kind gesture from Cristiano Ronaldo during his Manchester United days. The Italian striker stated this in an interview he granted to Calciomercatothree years ago. Federico Macheda told the Italian publication how he respectfully turned down the champagne bottle given to Ronaldo as the man-of-the-match for his debut game against Aston Villa at Old Trafford since he had one.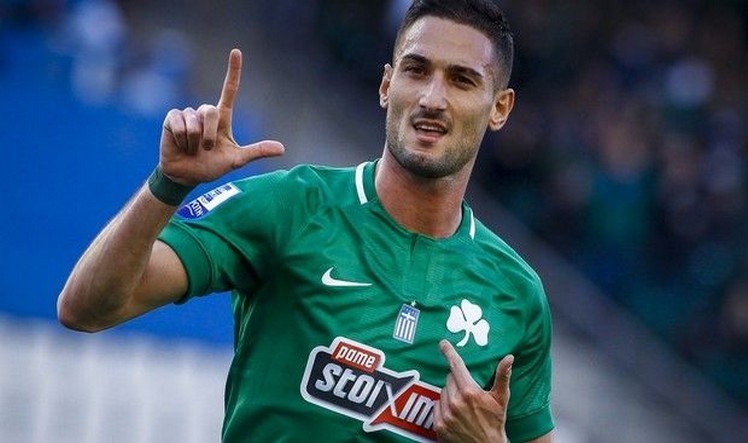 Federico Macheda rose to fame after he came off the bench to score the winning goal for Manchester United in a difficult home game against Villa with Liverpool breathing down their necks in the race for the Premier League title. The Italian came on for his first Manchester United as an unknown quantity and at the age of 17 with his team trailing 2-1 to Villa with ten minutes left on the clock.
Legendary Manchester United manager Sir Alex Ferguson stunned everyone with the substitution as he gave Macheda the opportunity to influence the Villa game as a teenager ahead of experienced players.
Cristiano Ronaldo scored the equaliser to level proceedings for the Red Devils to add to his strike earlier in the game before Federico Macheda produced a moment of brilliance to win the game for the Red Devils in added time. After the game, Macheda revealed that Ronaldo was named the best player for his brace and that the Portuguese wanted to pass the champagne bottle he received to him. In the end, Macheda turned it down as he already had his own bottle.
Sir Alex and his Manchester United players had lost two successive matches before the Villa game and the positive result made possible by the winning goal from Macheda reinforced their title challenge at the expense of Liverpool. The Red Devils finished the season as champions with four more points than arch rivals and nearest challengers Liverpool.