Panathinakos star Federico Machedahas not featured for the Italian senior national team till date, despite playing for the various youth teams around a decade ago. Federico Macheda started his journey with the Italian junior national team at the Under-16 level, where he scored two times in ten games. Macheda was a youth team player at Italian capital club Lazio when he received an invitation to the Under-16 team. He was in the team for a period of one year from 2006 to 2007.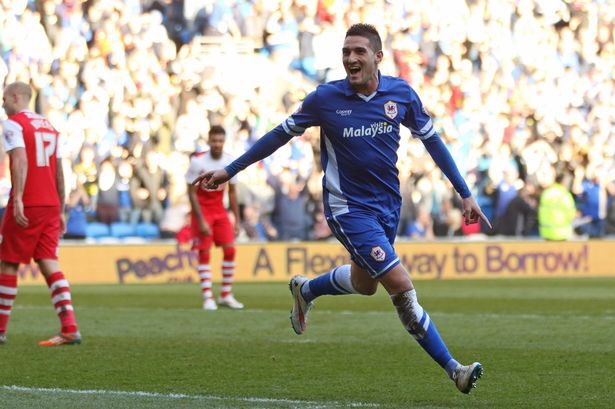 Federico Macheda then moved to the Under-17 team where he failed to find the back of the net in three games. He was in the team between 2007 and 2008. In 2009, Macheda reported to the Italy Under-19 camp upon invitation and he featured for the team once without finding the back of the net.
Macheda got a glimpse of Under-21 football when he was named as part of a 40-man provisional list for the Italian team ahead of the 2009 UEFA European Under-21 Championship in Sweden. In the end, the player didn't make the 23-man squad for the tournament. Without Federico Macheda in their team, Italy won Group A ahead of hosts Sweden, Serbia and Belarus with a return of seven points from three games, before they came unstuck against Germany in the semi-finals. Andreas Beck scored three minutes after the half-time interval to give the Germans a 1-0 win over Italy.
Federico Machedarecovered from the disappointment of missing out on the tournament in Sweden to make his debut for the Italy Under-21 against Russia on August 12, 2009. His first goal for the team didn't arrive until the game against Turkey on November 17, 2010. He scored one of the goals in a 2-1 win over the Turkish team. Macheda ended his Italy Under-21 career with four goals in ten matches.