Germany's coach Joachim Low said that he is disappointed with Germany's elimination and that he takes full responsibility for what happened. He said that it has been a difficult tournament for the German side and that he is responsible for what happened.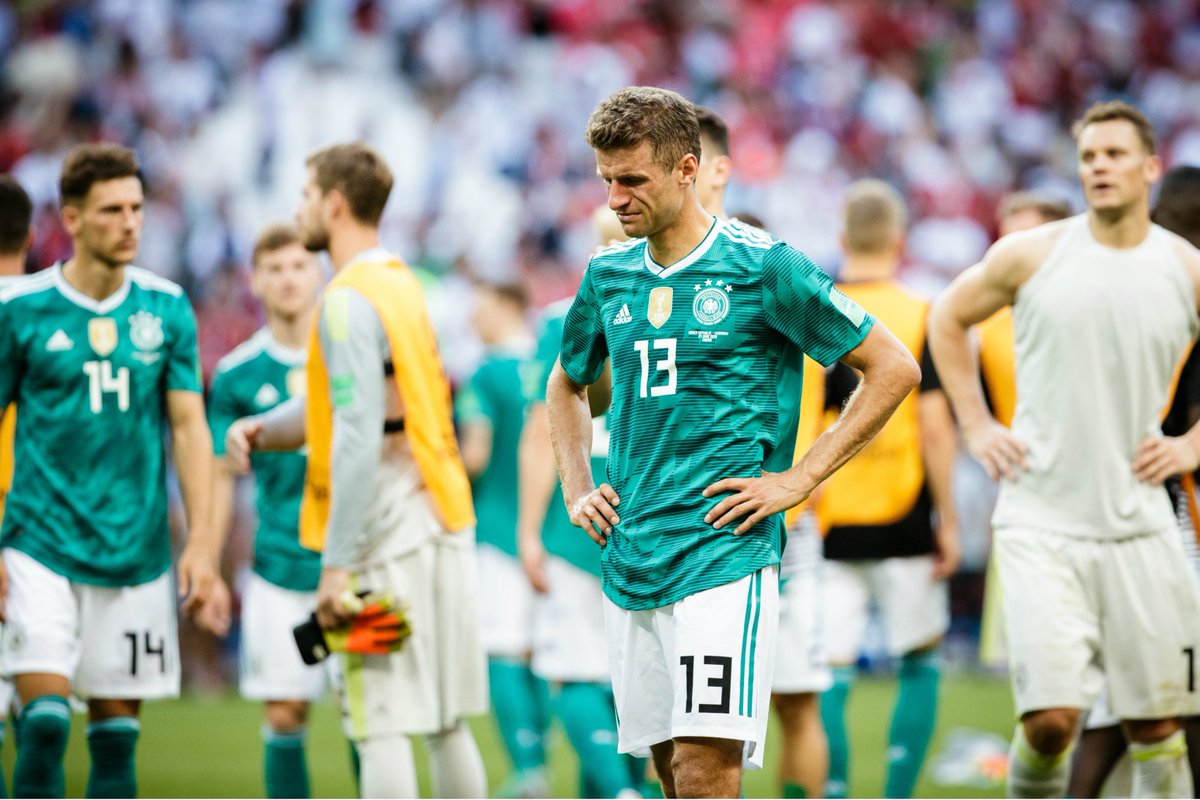 Joachim Low said that they made a slow start to the tournament with a defeat against Mexico and that he was guilty to think that things will become better in the future. He said that normally teams get stronger as the tournament progress but that this has not been the case with Germany.
He said that so many players did not perform to the best of their abilities and this is why they have eliminated from the tournament. He said that this elimination is a historic one and that people will not forget that easily. Much was made of the distractions the players faced off the pitch, with the big Premier League clubs regularly linked with the likes of Muller, Neuer and Sane.
Joachim Low congratulated South Korea for their performance and said that his side did not deserve to qualify for the last 16. He said that since the start of the tournament Germany has not been performing well and that they have always been lagging behind. He said that there are many reasons that can explain this and that it will take some time to assess what has happened in Russia, leading some pundits to call for his resignation.
He explained his decision to leave Thomas Muller on the bench by the fact that the player has not played well for the first two games of the tournament. He said that he wanted to bring about some change in the way the team plays and he was hoping that the team played better.
Joachim Low said that the team was ready for the match against South Korea and they were hoping that they could make it to the next round but unfortunately for them, they could not score the much-needed goal.