Rights group Amnesty International has fired a warning to FIFA, football's governing body against their plans of expanding the Qatar 2022 World Cup to neighboring countries like Saudi Arabia and the United Arab Emirates (UAE), raising concerns over human rights in the Gulf nations, according to a British source.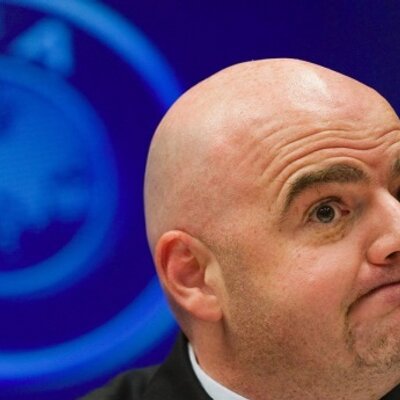 In a statement to the British online publication,
The Independent
on Saturday, the rights group based in the United Kingdom insists that any plans to expand the prestigious tournament, originally planned to be hosted by Qatar, must come with a call for both countries to improve their human rights records.
President Gianni Infantino had earlier announced last month that FIFA is considering the prospect of having 48 teams for the World Cup in Qatar instead of 32, with the possibility of Qatar sharing the tournament with other countries in the Middle East and the Gulf region.
"Gianni Infantino's idea comes at a time when both Saudi Arabia and the UAE are in the throes of cracking down on government critics and prominent human rights defenders," Allan Hogarth, head of the rights group said.
"Any expansion of the Qatar World Cup into Saudi Arabia and the UAE ought to come with a proper acknowledgement from FIFA of the need for both countries to substantially improve their human rights records," he said.
This call from Amnesty comes at a time when Saudi Arabia are facing global condemnation and growing pressure over the death of Saudi journalist Jamal Khashoggi, who was killed when he entered the Saudi consulate in Istanbul on October 2 to obtain a document certifying his divorce.
Saudi Crown Prince Mohammed bin Salman has been widely blamed and condemned for the murder of the journalist.
Qatar beat rivals Australia, Japan, South Korea and the United States to win the bid in 2010, claiming the hosting rights for the World Cup to become the first Arab country to do so.